Win Indie Memphis Film Festival Passes Playing Our New Virtual Game Show
Plus: Drive-In Trivia moves to Saturdays
Play our new virtual game show Where in the World Is Kevin Cerrito at a SPECIAL TIME of 6pm CT on the next two Thursdays, October 15 and October 22. Prizes include passes to the Indie Memphis Film Festival which is going online and outdoors this year.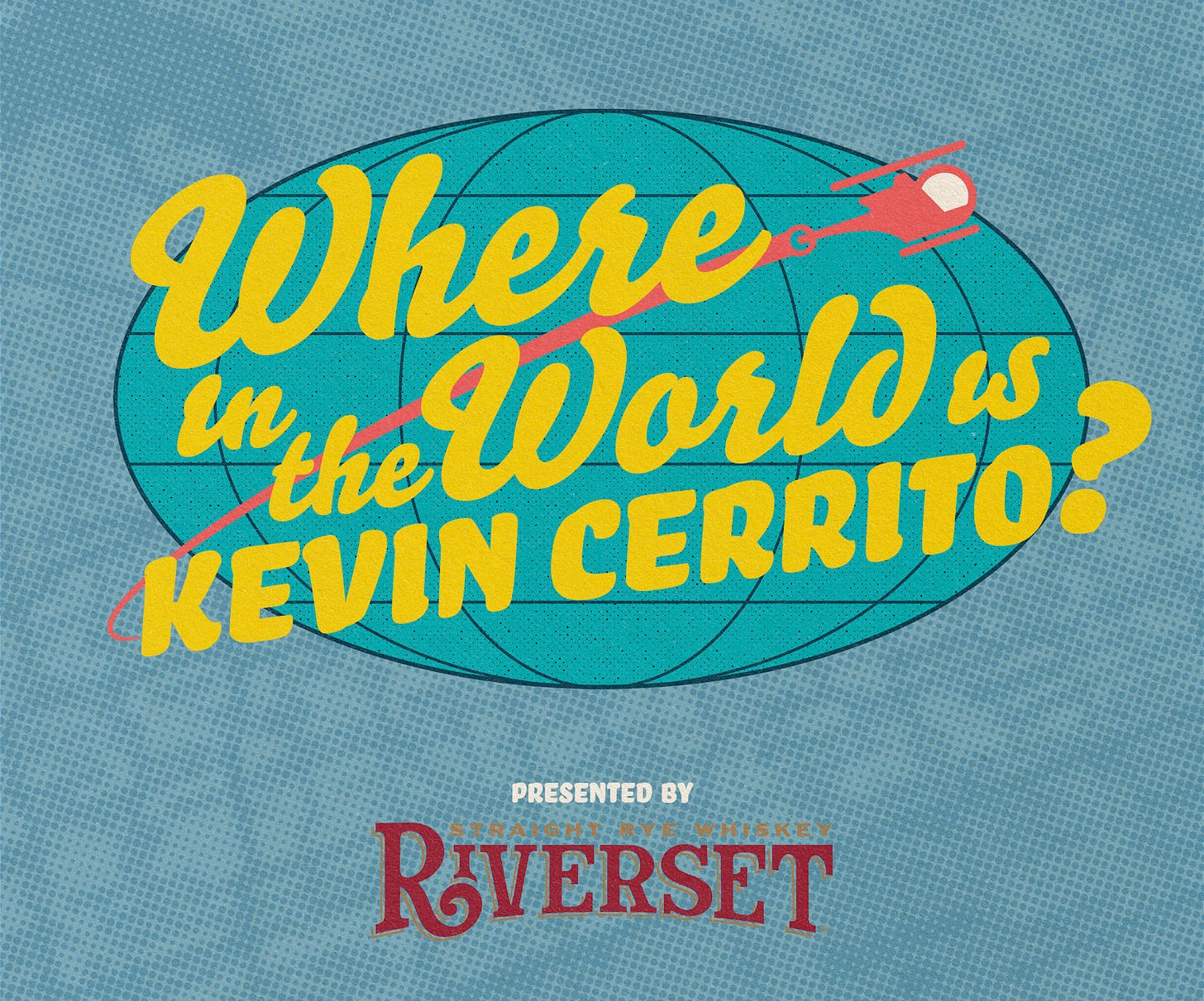 PICKUP YOUR PRIZES AND DRINK AWARD-WINNING BEER
Join us for a special prize pickup outside at Crosstown Brewing Company from noon-3pm on Saturday, October 10.
Prizes available for pickup include anything won at the Virtual Memphis Beer Festival or during all of Cerrito Entertainment's virtual events since the start of the pandemic.
Stick around and grab a pint or some cans of the VMBF award-winning Hatch Me Outside.
3 different awards for our "Hatch Me Outside" at this past weekends
@memphisbeerfest
!
If you didn't get to try this new delicious brew pre-sale for cans will be live on Wednesday at 12(noon) with pick-up & on-site draft consumption available on Friday!
Bring $20 cash to purchase a VMBF t-shirt. A limited number of shirts remain. All net proceeds go to Memphis Food Industry Emergency Worker Assistance.
We're selling a limited number of
#VirtualMemphisBeerFest
shirts at virtualmemphisbeerfest.com. All net proceeds from t-shirt sales will go to Memphis Food Industry Emergency Worker Assistance. 🍻👕 Buy a t-shirt and support local restaurant workers who have been affected by the pandemic.
TRIVIA AT THE DRIVE-IN IS NOW ON SATURDAYS
OCTOBER'S PATRON-ONLY EVENTS ANNOUNCED
10/14: Patron-Only Q&A livestream
MATCHING IN MEMPHIS- SEASON 1 FINALE
After 15 episodes and countless Muck Sticky wardrobe changes, Matching in Memphis wrapped up its first season with a memorable finale on October 1. The interactive game show will return soon. In the meantime, you can catch up on episodes you missed on cerritoentertainment.com or our YouTube channel.
COMING SOON
Get your costumes ready. More details to come!