Discover more from Cerrito
Subscribe for free to get trivia and bingo updates about new venues, prizes, themes, and more!
Over 5,000 subscribers
🪝 👉 Are you ready to play on Brookhaven Circle? 🛩️ 💫
Circle Wednesdays on your calendar for trivia on Brookhaven Circle!

🛩️ Cerrito Trivia lands at Hook Point Brewing's Ready Room this Wednesday, February 22.
👉 Point your trivia team towards Ready Room and test your general knowledge every Wednesday night at 7pm.
FUN FACT: Ready Room is more than a brewery, it's a brewpub with a delicious food menu.
ADDITIONAL FUN FACT: It's $1 off all apps and drafts every Wednesday during trivia!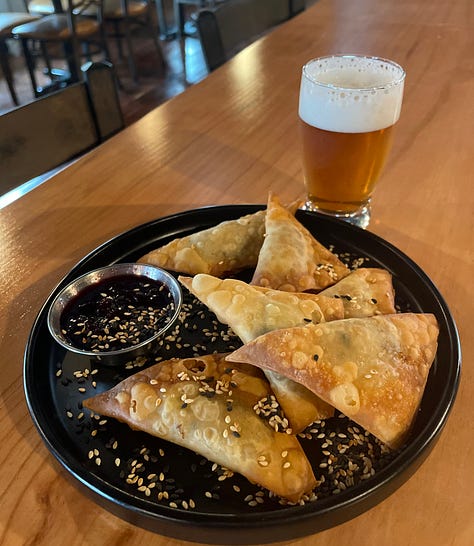 🥇 Currently, all first place teams at all Cerrito Trivia venues across the Mid-South (including Ready Room) win a venue gift card and an invite to compete for $1,000 cash during the 2023 Cerrito Trivia Tournament of Champions sponsored by Jack Pirtle's Chicken and Feelin' Memphis.
---
IT'S (BING)O'CLOCK SOMEWHERE
Sunday Funday Bingo at Celtic Crossing has a new start time and a new bigger $40 gift card grand prize.
🇮🇪 Now play Cerrito Bingo inside or on the patio every Sunday Funday at 5 o'clock and compete for the largest weekly bingo prize in the Memphis area!
---
DON'T THROW AWAY YOUR SHOT
This week is the last Thursday of the month. At Longshot, that means every trivia team has a shot to win a private party in the poker room at the ARRIVE Hotel!
➕ For the next couple of weeks, the top trivia team every Thursday at Longshot will also win a pair of lower level Memphis Grizzlies tickets along with the regular first place prize.
---
UPCOMING EVENTS